News & Screenings
November 28th-December 3rd, 2017
Buried in Light, plays as part of the International Competition at Experimenta India.
30.11.17, 14.15: International Competition 2, Goethe-Institut/ Max Mueller Bhavan
November 13th-19th, 2017
Buried in Light, plays as part of the Hall Selects programme at L'Alternativa, Barcelona, Spain.
19.11.17, 21.15: Programme 2, Centre de Cultura Contemporània de Barcelona
14.11.17, 20.30: Programme 2, Centre de Cultura Contemporània de Barcelona
October 19th-24th, 2017
Buried in Light, plays as part of the Impatience programme at L'Âge d'Or Film Festival, Brussels, Belgium.
22.10.17, 19.00: Impatience Programme, Cinematek
October 4th-15th, 2017
Buried in Light, plays as part of the Experimenta programme at the BFI London Film Festival.
08.10.17, 15.15: Excavating Loss, NFT 3, BFI
June 21st-July 2nd, 2017
Buried in Light, plays as part of the Blackbox strand at Edinburgh International Film Festival, Scotland.
29.06.17, 20.40: HumaNature, Filmhouse 3
02.07.17, 16.10: HumaNature, Filmhouse 3
June 6th-12th, 2017
Buried in Light, at Hamburg International Short Film Festival, Hamburg, Germany.
09.06.17, 19.30: Deframed – De/Materialized, Festivalzentrum Physikalisches Labor
11.06.17, 15.30: Deframed – De/Materialized, Festivalzentrum Physikalisches Labor
April 26th-30th, 2017
Buried in Light, at European Media Art Festival, Osnabrück, Germany.
29.04.17, 18.00: Staged States, Lagerhalle
April 20th-27th, 2017
Buried in Light, at Images Festival, Toronto, Canada.
24.04.17, 19.00: Multiplicity program, Innis Town Hall
January 21st, 2017
The Museum of Departures, in competition at Dresdner Schmalfilmtage, Dresden, Germany.
21.01.17, 21.00: Motorenhalle – Projektzentrum für zeitgenössische Kunst
December 18th, 2016
The Museum of Departures, at Berlin Experimental Film Festival, Berlin, Germany.
18.12.16, 17.00: Moviemento Cinema
December 16th, 2016
Buried in Light, at Paris 8 fait son cinéma, La Capella, Paris, France.
December 7th-11th, 2016
Buried in Light, premieres in competition at Alternative Film/Video Festival, Belgrade, Serbia.
10.12.16, 21.00: Velika Sala/ Main Theatre
December 1st-3rd, 2016
The Museum of Departures, at CÓDEC/Festival de Vídeo y Creaciones Sonoras, Mexico City, Mexico.
02.12.16, 16.00: Centro Cultural ALIAC
November 3rd-6th, 2016
The Museum of Departures, in competition at Aesthetica Film Festival, York, UK.
06.11.16, 19.45: 1331
04.11.16, 17.45: Yorkshire Museum
03.11.16, 19.15: 1331
June 6th, 2016
The Wanderer's Home Movies: An Interview with Basma Alsharif published in Projectorhead Eleven, New Delhi, India.
May 25th, 2016
Review of The Museum of Departures in Italian film journal L'emergere del possibile (In Italian).
April 14th-17th, 2016
The Museum of Departures, at Alchemy Film and Moving Image Festival, Hawick, Scotland
17.04.16, 13.00: Screening Room
15.04.16, 10.35: Screening Room
14.04.16, 13.00: Screening Room
April 1st, 2016
The Eye Hears, the Ear Sees: An investigation into the visual influences of sound in film, published in La Furia Umana (issue 27), Milan, Italy
October 3rd, 2015
The Museum of Departures, at 'New World Gazelle' (group show), 19.00, The Horse Hospital, London, UK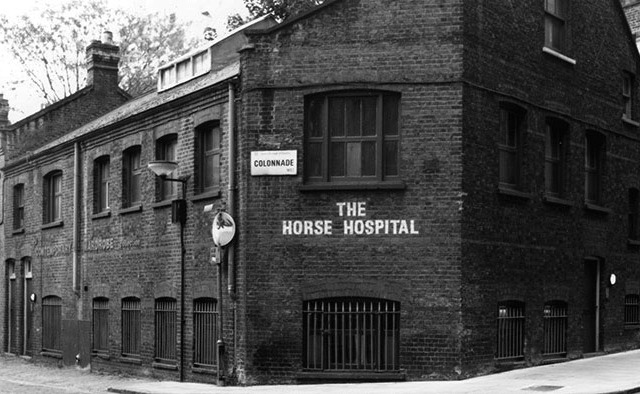 September 23rd, 2015
The Museum of Departures, in Program 1, 11.40 at Studio Session, ICA, London, UK